Hello everyone! Happy Monday again. Time for another dev update and this one with an extra twist. A couple of us went over to Reboot Infogamer to represent Gamepires, meet some of you and see who would like to join our team. So let us recap!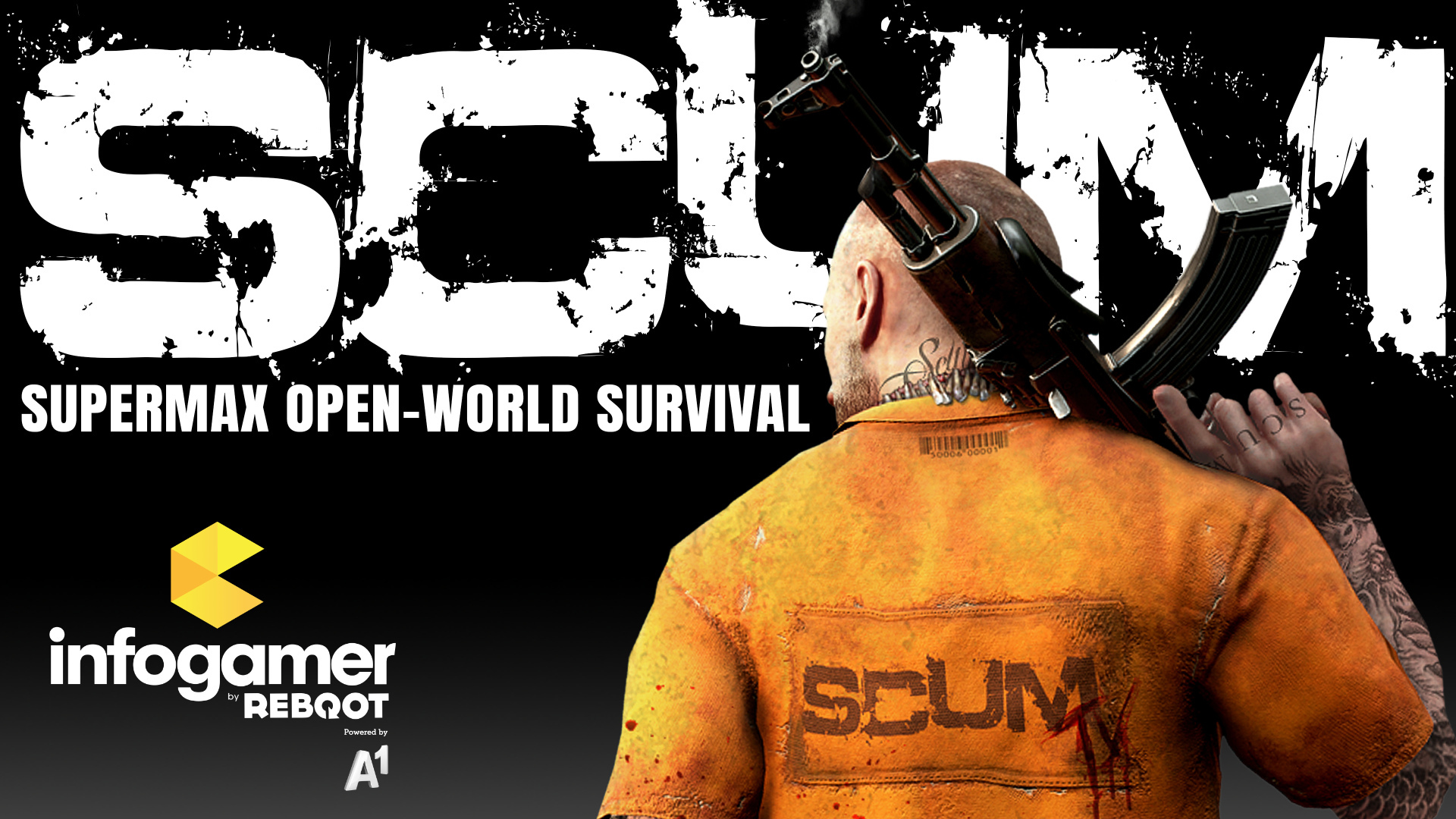 We have once again joined the biggest Video game con in our little corner of the world. After 4 years of hiatus it was great to see and meet all of you that have visited us at out booth!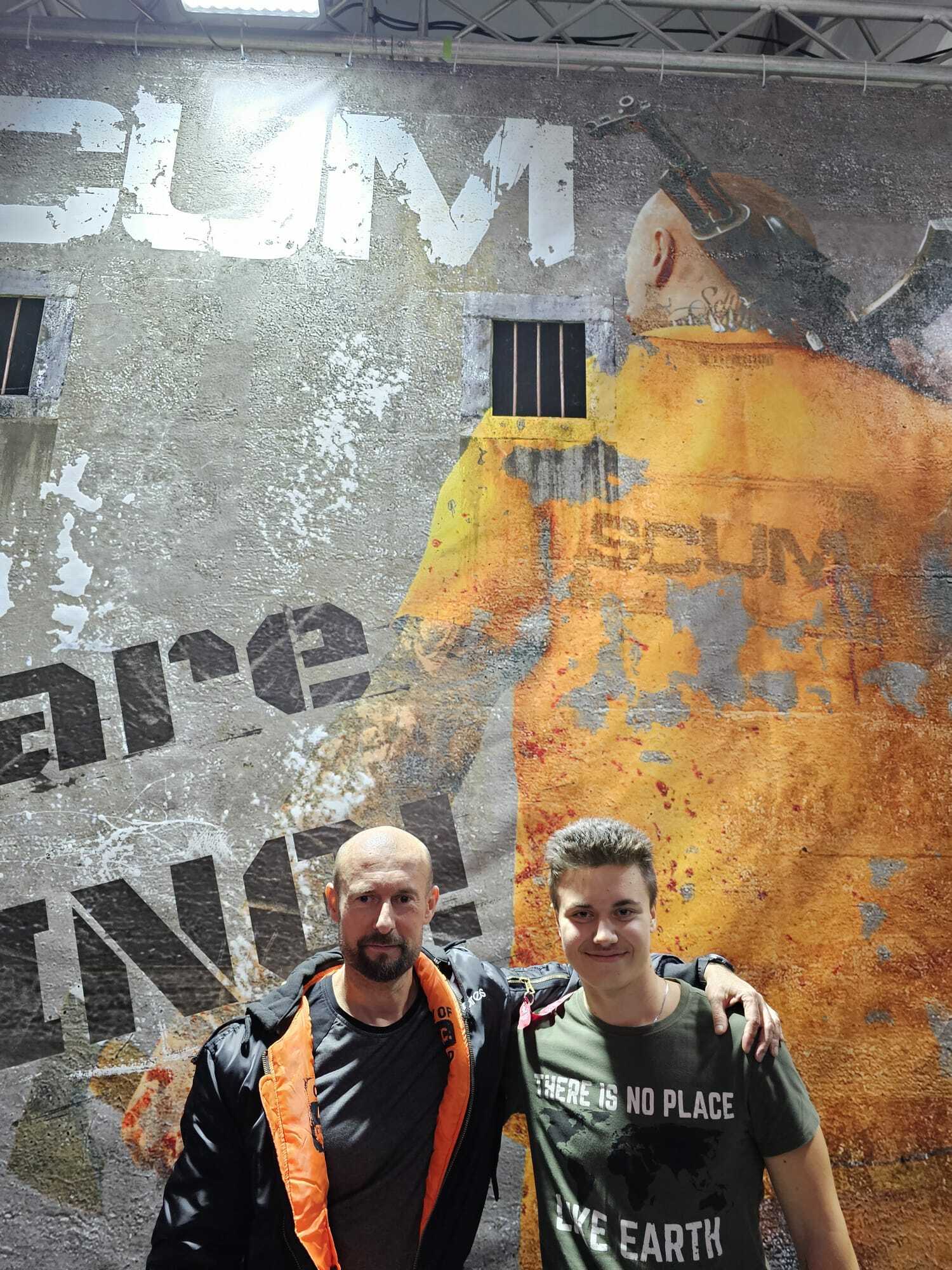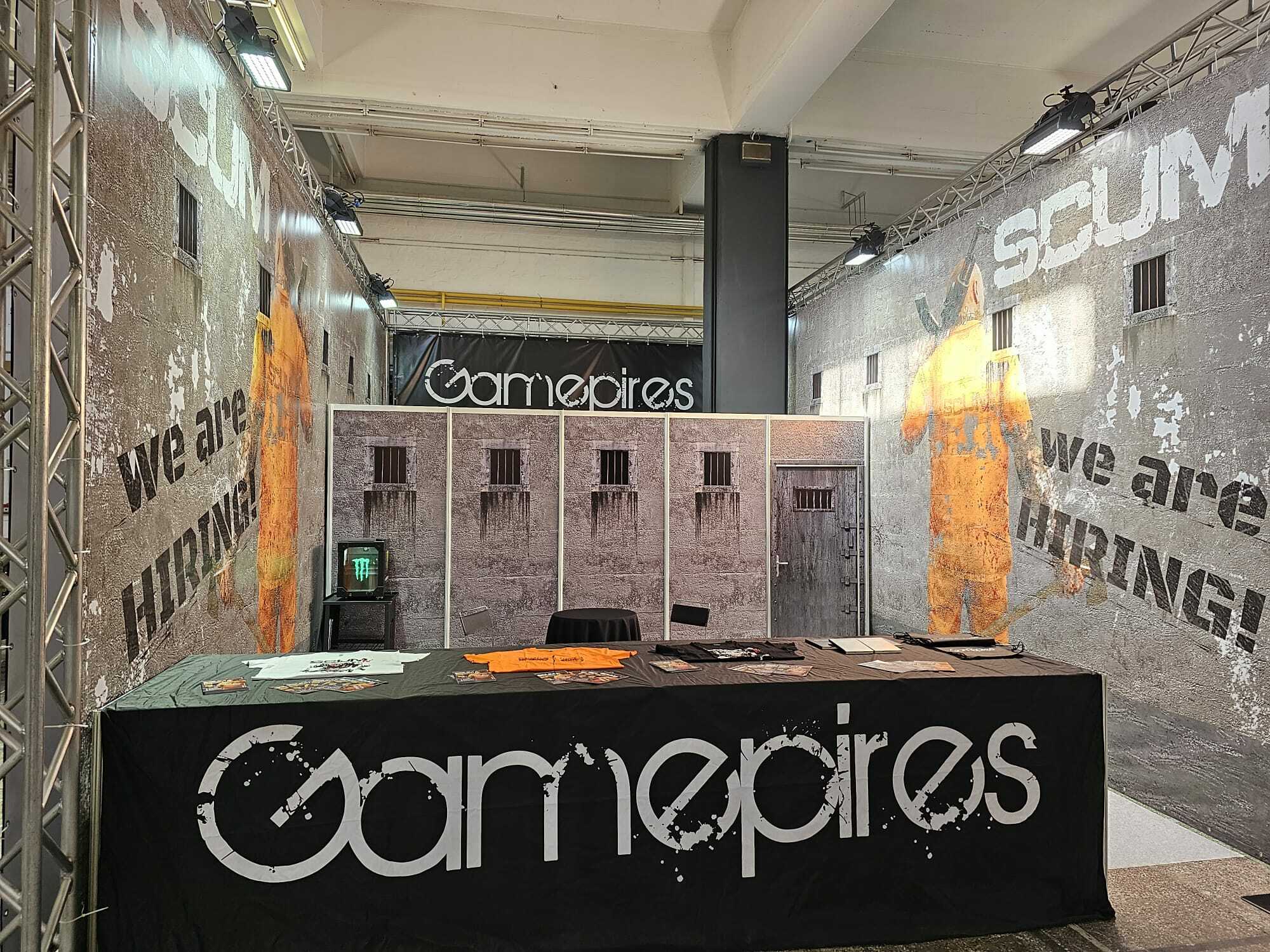 As you can see we also came with a purpose as the game continues to grow, so do wee and we have met quite a few lovely candidates to join our team as well! It was also a blast to all of you that were there and won a shirt through either brains or brawn. If you are wondering how much a SCUM t-shirt is worth, it is 50 pushups! So start pumping to win one next year!
Our Andrej, or as many of you know him as LevaOpaki was also invited to speak about our experiences on a panel but he still regained his spirit even though on stage.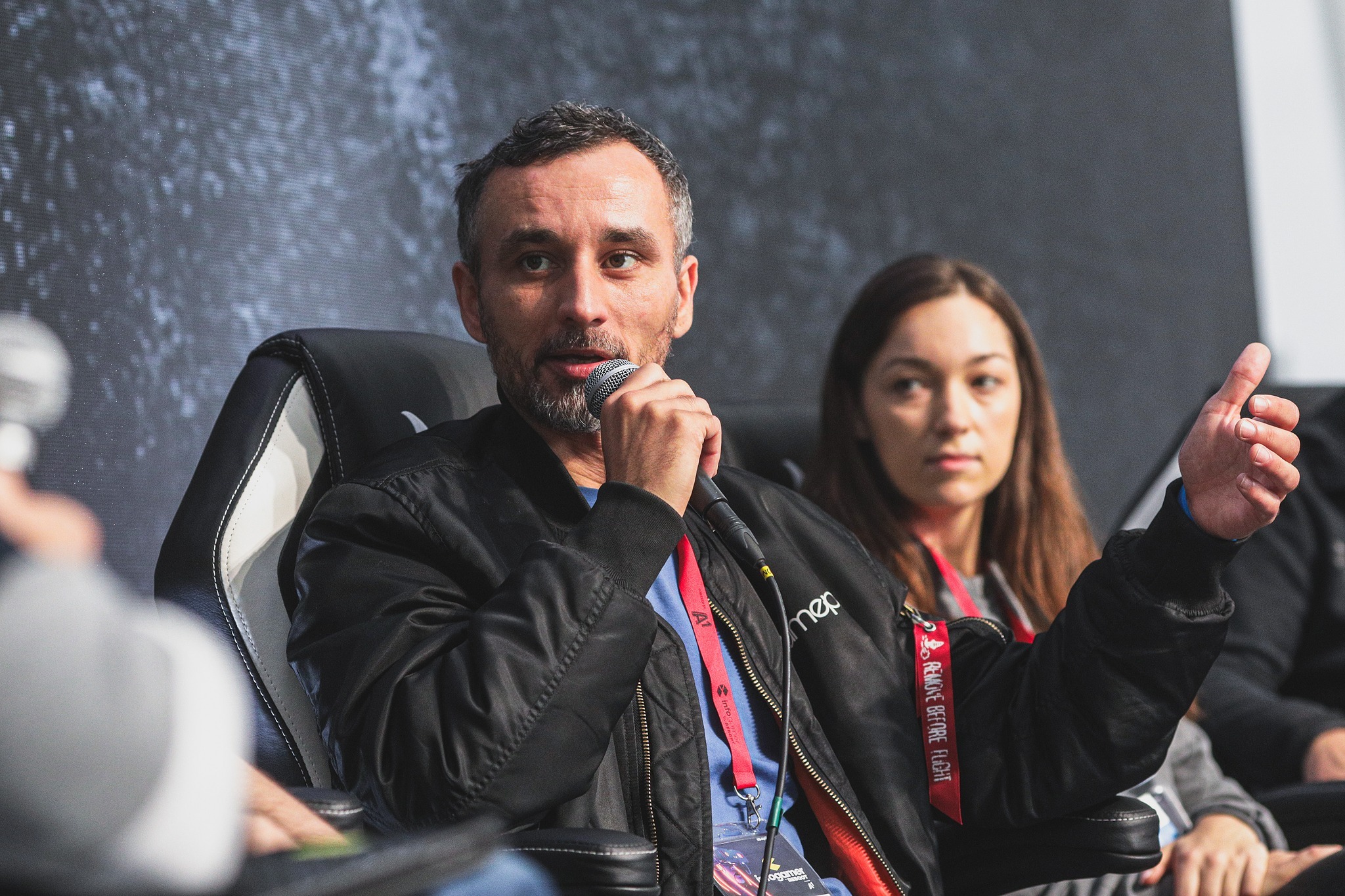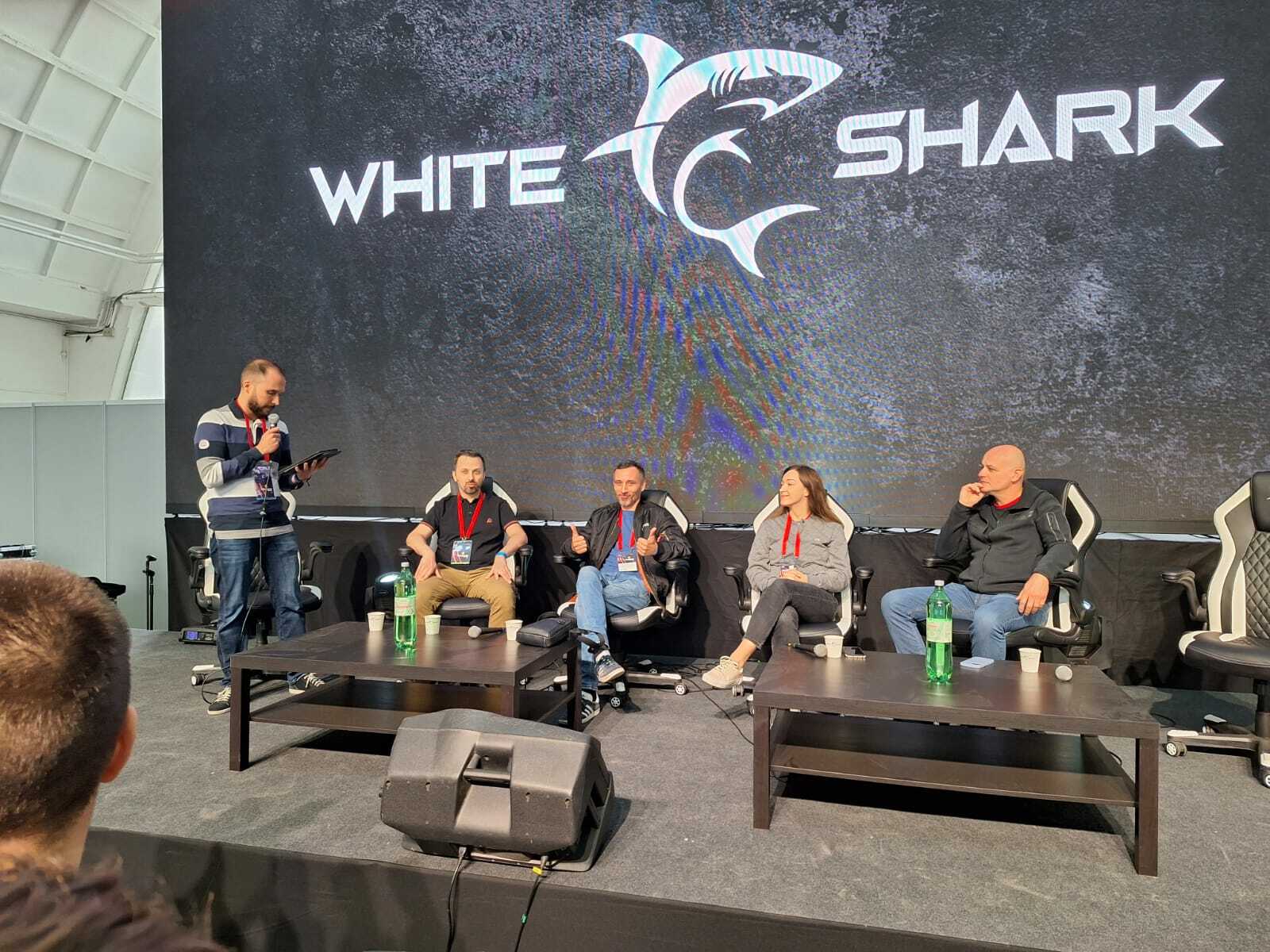 We even had a huge giveaway on stage where you could win all of the SCUM goodies. From t-shirts, bags, notebooks even SCUM keys. Whoever got them hope you enjoy them! And at the end, for those super fans that have knowledge of the game we even held a short quiz where you could win the mythical legendary SCUM jacket!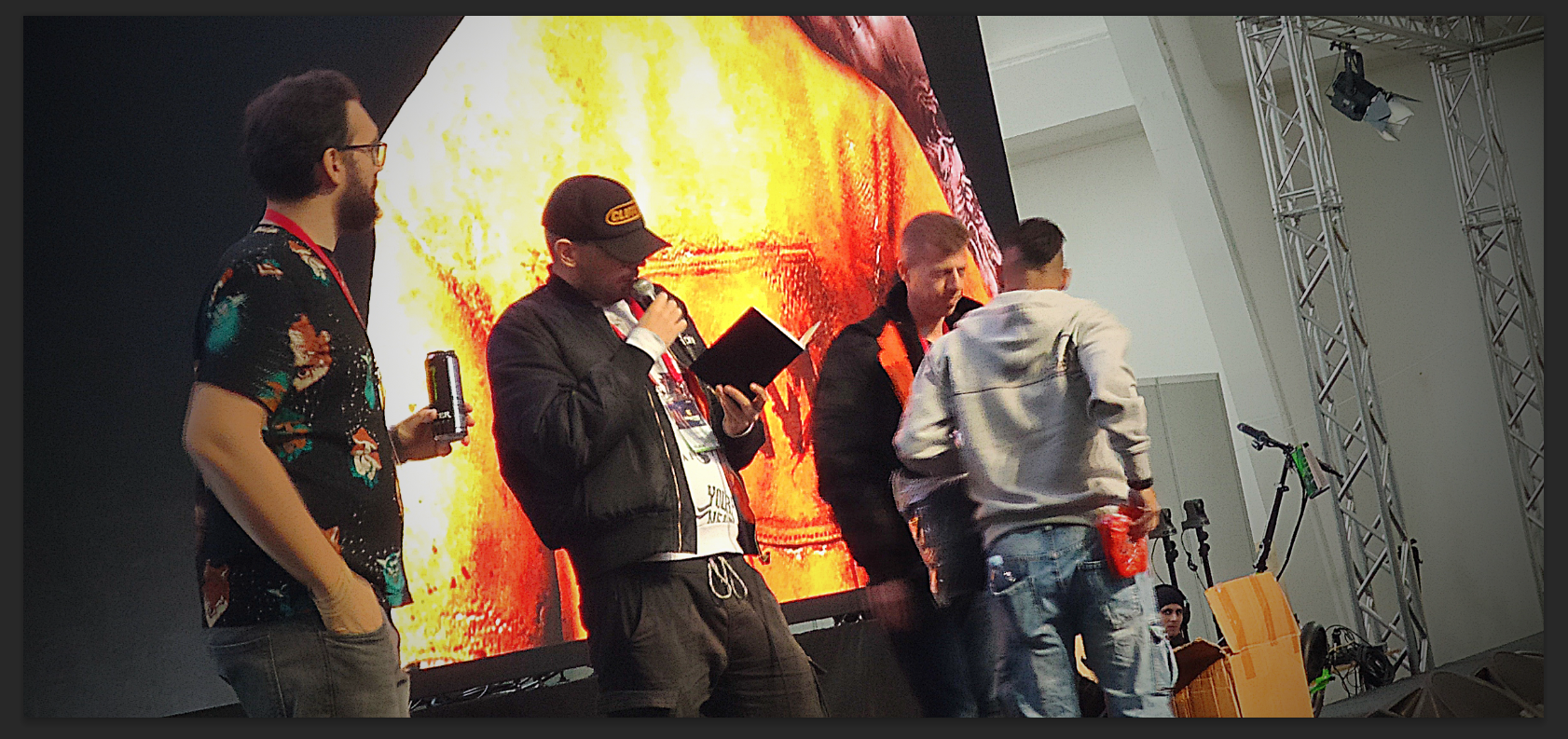 And in the end it was also great to see all of our colleagues from all corners that have joined us as well, and hang around with some Scumovaca. If you know, you know.
Now as for what the rest of the team was doing, well you can check that out below!

Working on the replication graph.
Working on improvised flamethrower functionalities.
Code review.
Bugfixing.
Working on crafting system rework.
Encounter manager debugging.
Finished navlinks for doors and windows.
Working on tutorials system.
Debugging physics issues.
Working on the modular pickup truck.
Implementing new UI assets.

Snow functions rework.
Foliage cleanup.
Bugfixing.
Retexturing and optimization of coastal architecture.

Finished the headlamp.
Working on new concept art.
Bugfixing.
Working on new UI assets.
Working on vehicle LODs.
Working on ghillie camouflage adaptation for new weapons.
Working on the new trailer.
Working on modular pick up truck interior.
Working on character locomotion.
Working on the firefighter helmet.

Bugfixing.
Implementing pick up truck sounds.

Hunting and banning cheaters.
Ban appeals.
Steam general discussion and bug reports.
Performance benchmarking and optimization testing.
Testing of upcoming features.
Various bug reports.

Setting up new items.
Porting crafting recipes to the new system.
Working on tutorials.