Hello, SCUM community!
Hope we didn't get you worried as we were a bit silent for the last couple of days. While some of us are baking in the hot sun and getting those tan lines from swimming shorts, some of us have stayed in the office to make sure that all office equipment is still in place.
Jokes aside - we're bringing you something new that's a bit different from what we've usually done. We want to take a moment to highlight the great contributions our community has done for the overall SCUM experience. While the entire SCUM community is awesome in itself, we'd like to showcase the individuals that really outdid themselves and created tools and features that are now almost ubiquitous to players, server owners and even devs alike.
Here's a short overview of some of the projects:

Are you a server owner or a single player enthusiast that wants to make some tweaks to the overall economy of the game? Have no fear - the SCUM trader configurator is here! This simple tool will ease up the process of tuning specific values at in-game traders and will make your prisoner life easier by allowing you to get more bang for your buck!

Want to know where the action's at? With the SCUM server monitoring tool, you have a nice, clean overview of the active servers, as well as their current player count. Just find the server you find most appealing, copy the IP of the server and paste it in the multi play menu in the game and you're set! It's that easy!

If you need help getting around the island, finding POI's, nearby police stations and other locations useful for TEC9 prisoners, the Interactive SCUM map is your go-to tool! Quickly find exact coordinates of villages, known spawn points for vehicles and building materials - you name it, the map has it! You can also find several other useful tools and information on this website, which makes it a must-visit for all prospective and current player alike!

Customizing your favorite boom stick is a deeply personal process and no one wants to botch its look by applying colors that don't match. The camo pattern creator is a simple, yet very useful tool that will help you avoid this problem from the get-go and help players make an informed decision on which color schemes to apply on their weapons.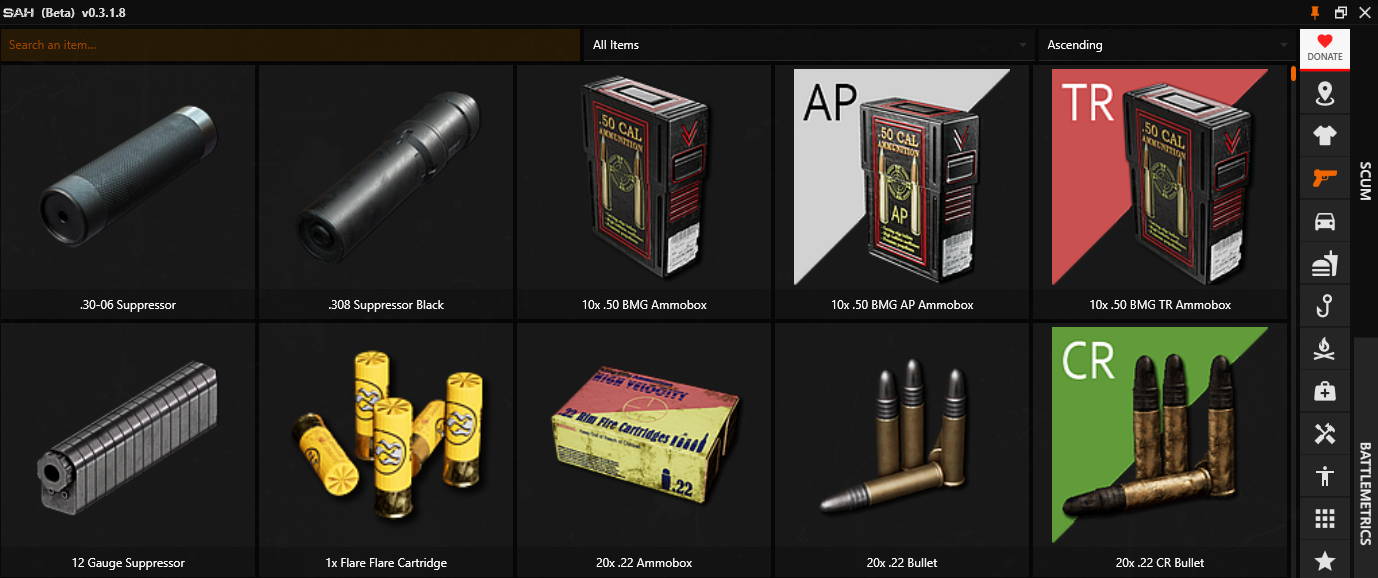 Once the SCUM admin helper, server owners, admins and single player afficionados released a sigh of relief as this useful tool greatly helps with spawning items that they need in their games for a variety of reasons. It also provides a handy and user - friendly way to see what kind of items are available in the game, which items are paired with one another (like types of ammo and specific weapons, which is helpful for those less versed in caliber sizes)...the list goes on!
___
These fan-made tools are a testament of the sheer passion our community has for the game and it gives us the motivation and drive to continue working on the game and making it as awesome as it can be. While we don't have much to share on the development of the game this week, we'll make sure to brief you with something new next time you'll hear from us. Until then, enjoy your summer and see you on the island!